Regular price
$39.59 USD
Sale price
$35.99 USD
Unit price
per
Sale
Sold out
* Replace Part Number: A1698201745, A1648200744, A0009982921
* Fits for Mercedes Benz ML320 2007-2011 ML350 2006-2015 ML450 2008-2011 ML500 2006-2012 ML550 2008-2015 ML63 2010-2015
* Fits for W164 Mercedes ML-Class 2006-2011 W166 Mercedes ML-Class 2012-2015 Mercedes GLE-Class W166 2016 2017
* Dimensions: Wiper Arm length-11.69inch (297mm); Back Wiper Blade length-12.32inch (313m)
* All-weather and All-season Durable Performance for Keeping the Rear Windshield Clear of Water and Debris
Share
View full details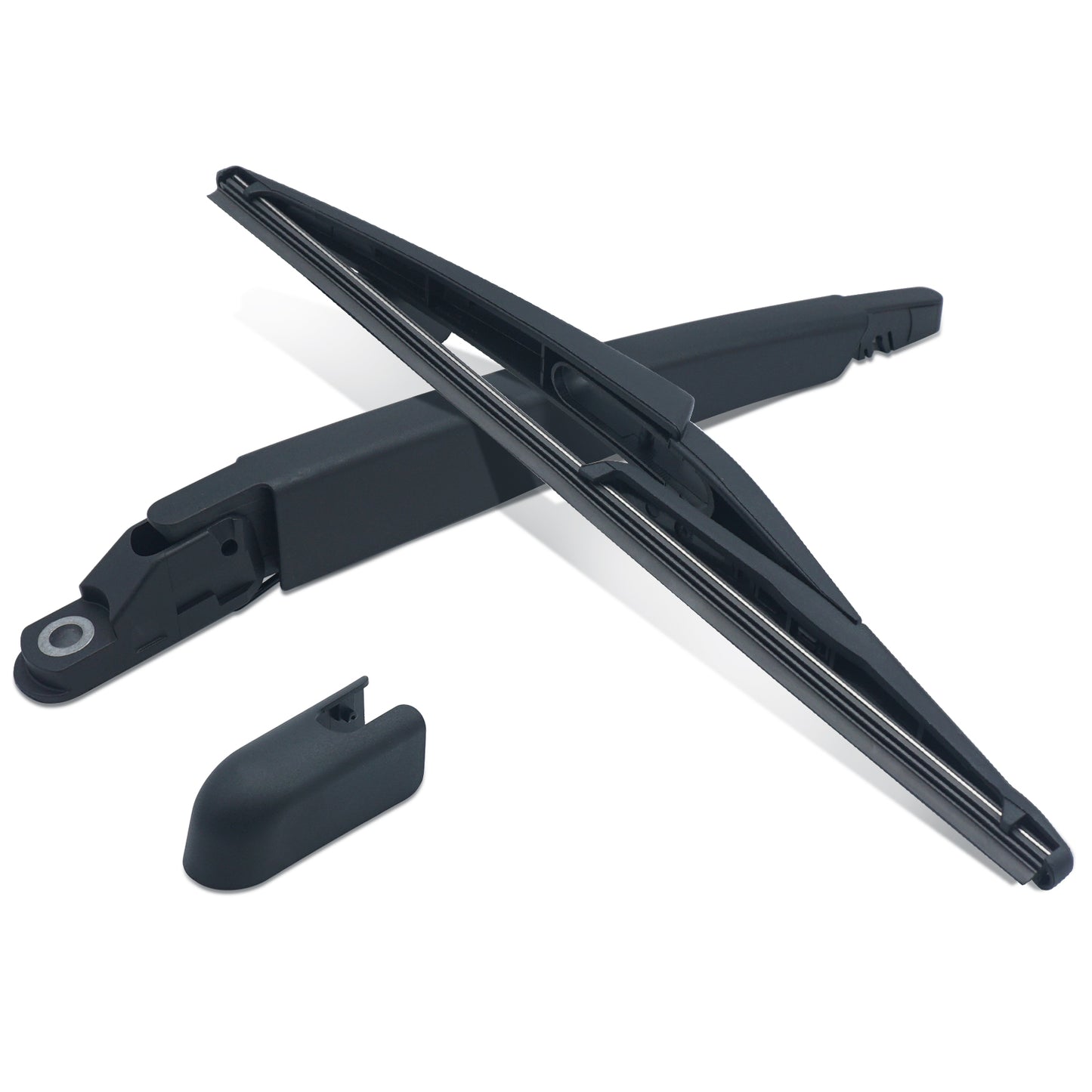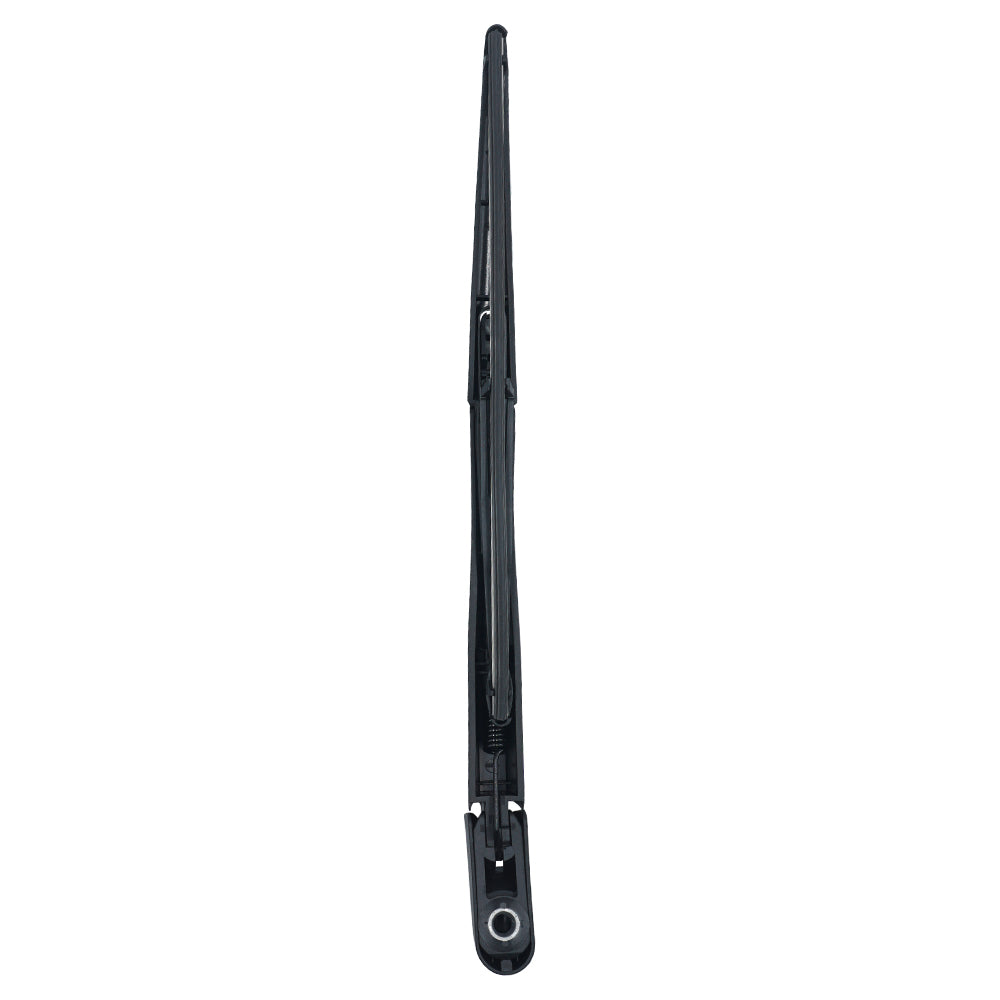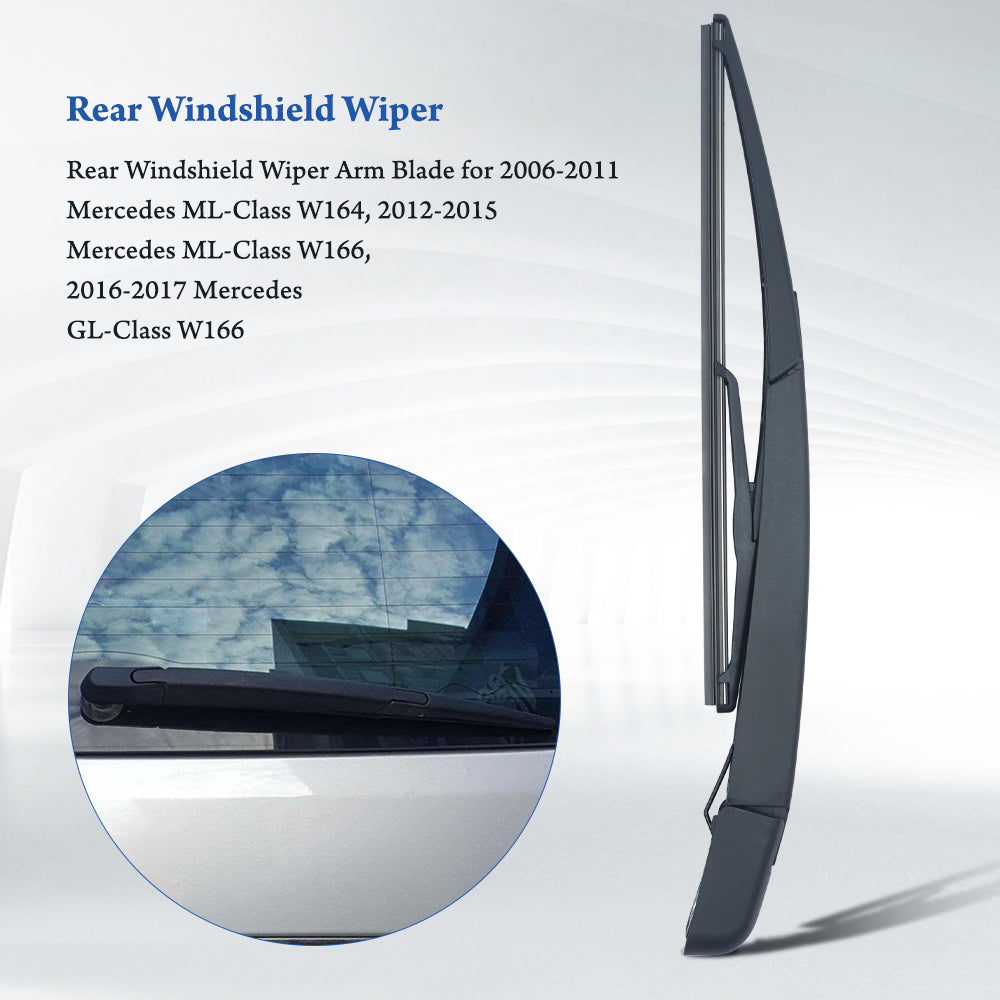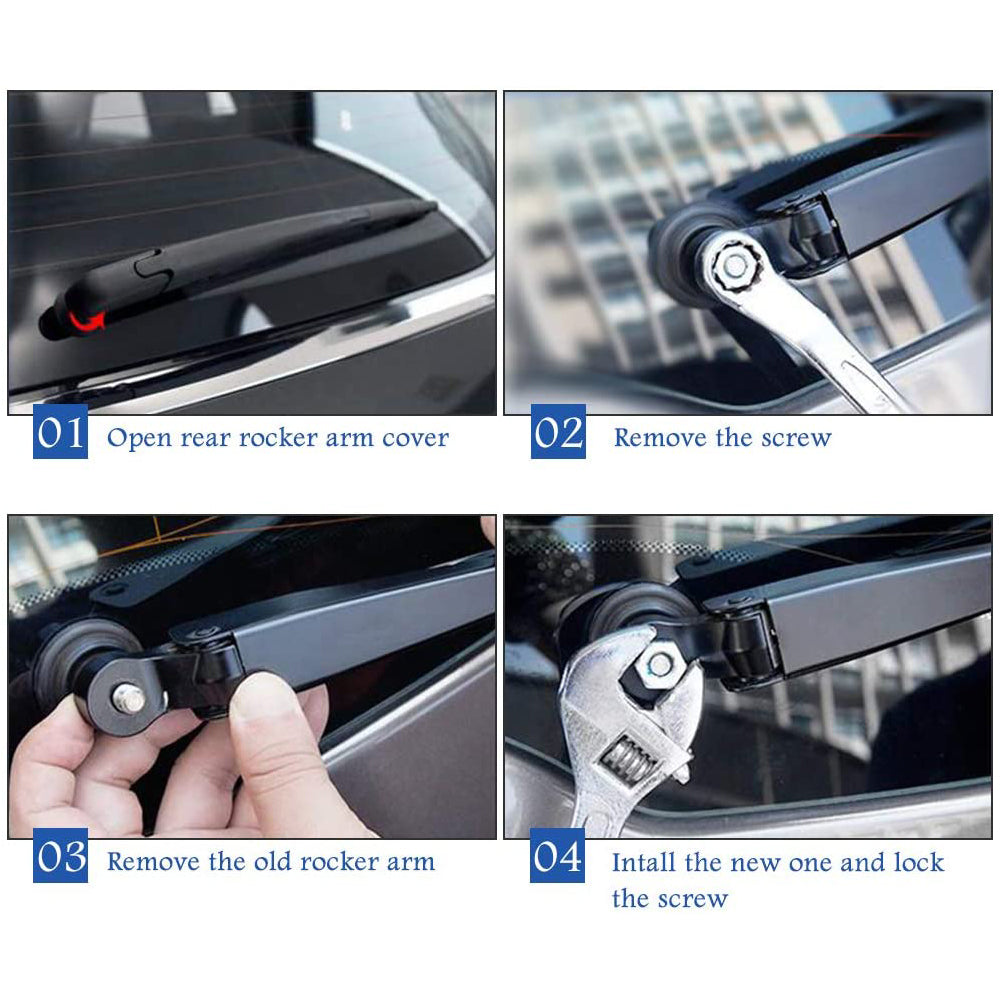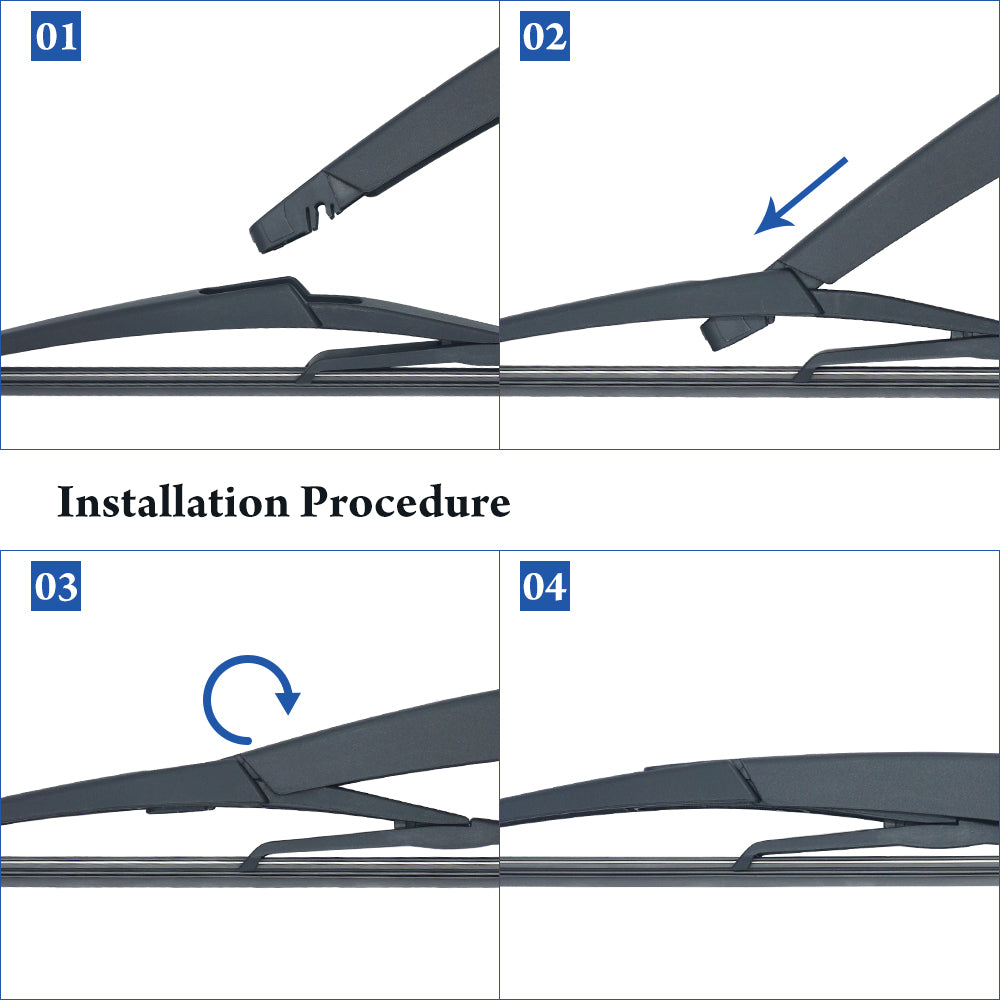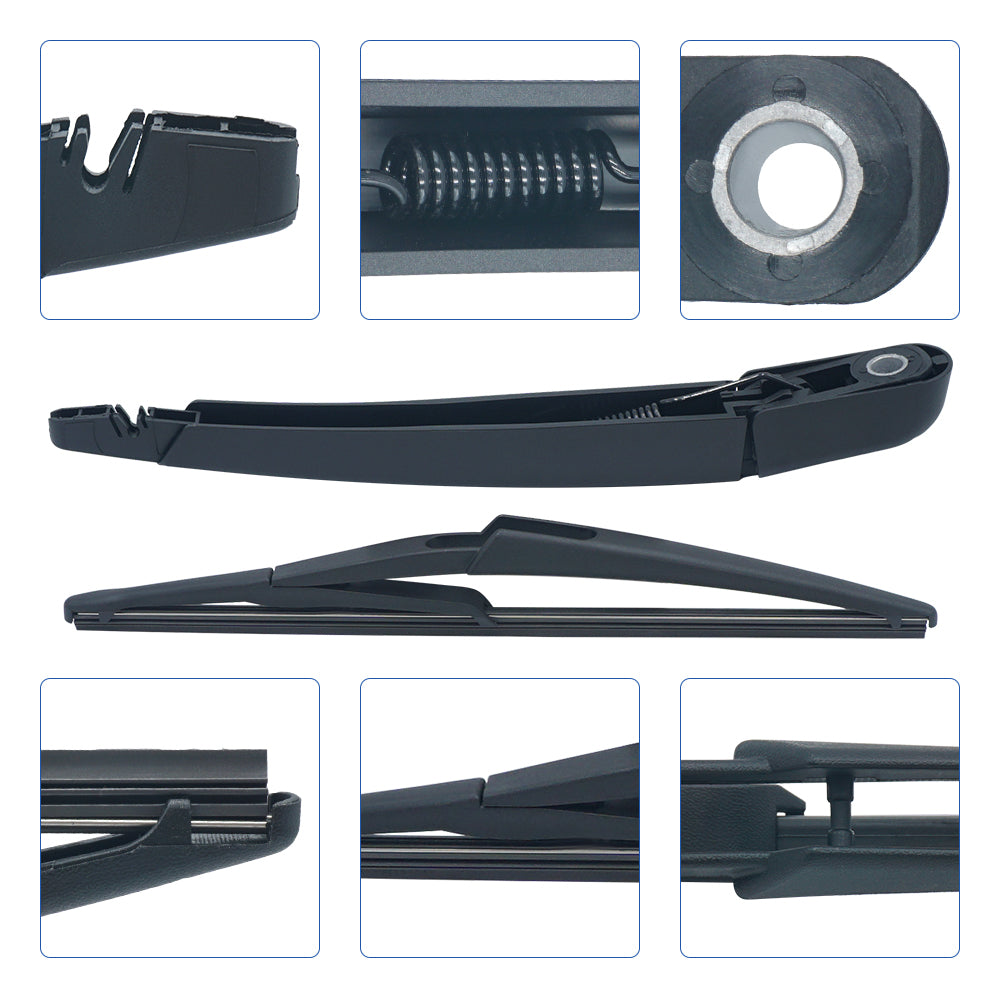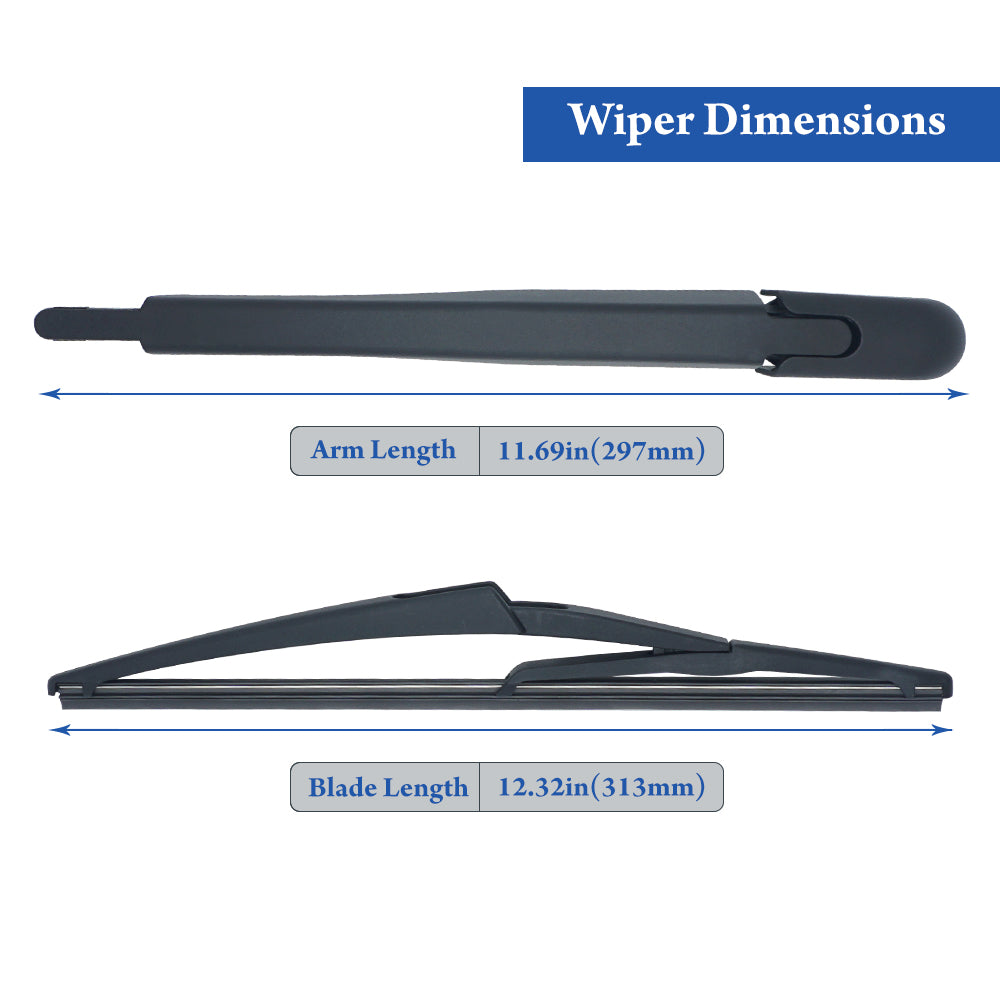 Great replacement but couldnt install
This is a well made wiper replacement. It requires the removal of a nut attaching the wiper assembly on the rear wiper assembly. I just couldnt get the wiper assembly nut off after all its been on for 13 years and was frozen this being a 2008 ML 350, fearing I would damage the assembly. I would suggest making sure you can remove the attachment assembly nut making sure it can come off. If it does then this is a great replacement. The nut on my wiper assembly was simply frozen solid and couldnt be removed.
The trust I have with your company, keep up the good work.
I like it ,the all process, he came the same day you guys promesses. And I put it in myself at night because it was so simple , I saved a lot of my money,thank to you, I really appreciate.
reasonable quality was expecting better
will do the job but dont expect long lasting.
Good purchase and value for money
Good purchase and value for money. Wiper blade is super cool. But I havent used the OEM and cover. Will put the detailed review after replacing my old OEM with the new one. Overall a recommendation for others.
Perfect fit
Great value for this rear wiper blade replacement.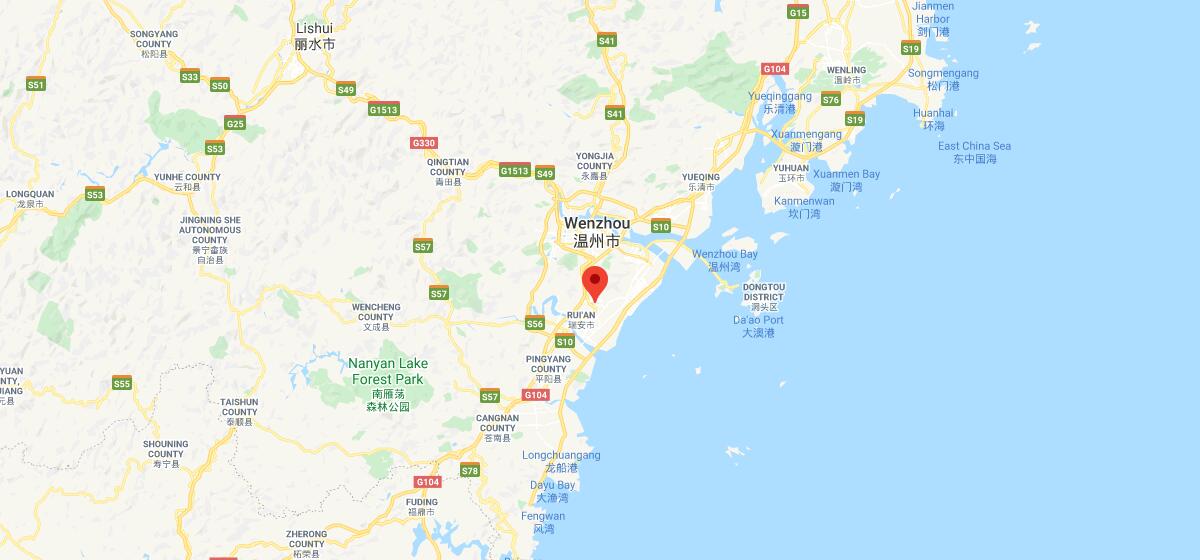 About Us
Triumilynn is a brand that specialises in automotive parts and accessories. We have accumulated many years of experience in the field of automotive accessories and have a wide range of quality products. Triumilynn parts are specially engineered and designed to application specific original equipment standards, manufactured and tested to help deliver optimum performance.
Free Shipping

We offer a free delivery service to our customers, and all parts of Triumilynn will be effectively shiped, arrival in a great condition. We will dispatch items within 48 hours after you place an order. The delivery time is usually 3-5 days, but the exact delivery time depends on your destination of receipt.

Hassle-Free Exchanges

The limit for return and exchange is 30 days. You can return or exchange the product within 30 days. If you receive a product that has any quality problems, please first time contact us for a replacement. True hassle-free shopping experience.

High-quality products

Our product is a great alternative that meets or exceeds OEM standards, fits properly and is easy to install. It works even better, lasts longer and is less expensive. What's more, it is 100% rigorously tested before delivery.
We are committed to providing our customers with a wider range of quality products.Save time for your important task!

High-quality service

We will provide our customers with a high quality service and solve the problems you are facing as much as possible. And we are committed to the idea that service is the last quality barrier for our products. So don't hesitate to contact us, we have the best services for you.