Regular price
$25.48 USD
Sale price
$21.99 USD
Unit price
per
Sale
Sold out
* Solenoid Switch Relay fits for Warn Winch motors, Hydraulic slide-out motors on pump or camper, Snow Plow & Spreader motors, Windlasses, Late model Ramsey, 5th Wheel trailers and other Reversible Motors that typically employ multiple solenoids
* Winch Motor Intermittent Duty Reversing Solenoid works with any reversible DC motor with permanent magnets, Please Note: Not Work with older style motors with copper wound fields
* Specifications: Solenoid used to reverse polarity on Permanent Magnet winch motors with 2 terminal posts, 12 Volt DC, 6 Termina, Surge Amps: 150 A, 75 Amps for 5 Minute, Type: DPDT, Four 5/16"-24 threaded studs, Two 1/4" male blade terminals
* Replace for Trombetta 214-1211A11, 214-1211A11-06, 214-1211A51, 214-1211A61, 214-1231A11, 2141211A11, 2141211A11-06, 2141211A51, 2141211A61, 2141231A11; Replace for Cole Hersee 24450, 24450BX
* Well built DPDT Motor Reversing Solenoid, water-resistant housing, moisture-proof seal, Effect Prompt Delivery, Arrival in great condition and in a timely fashion, Save time for your important task
Share
View full details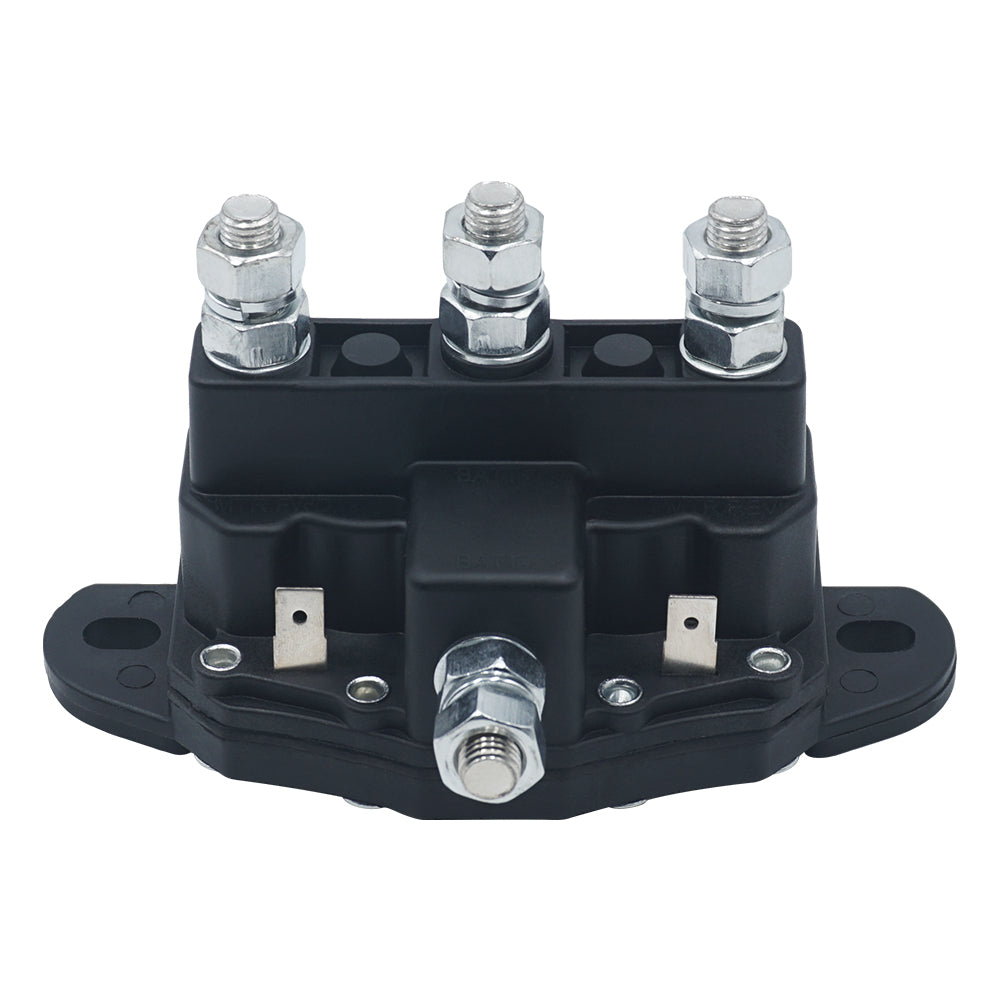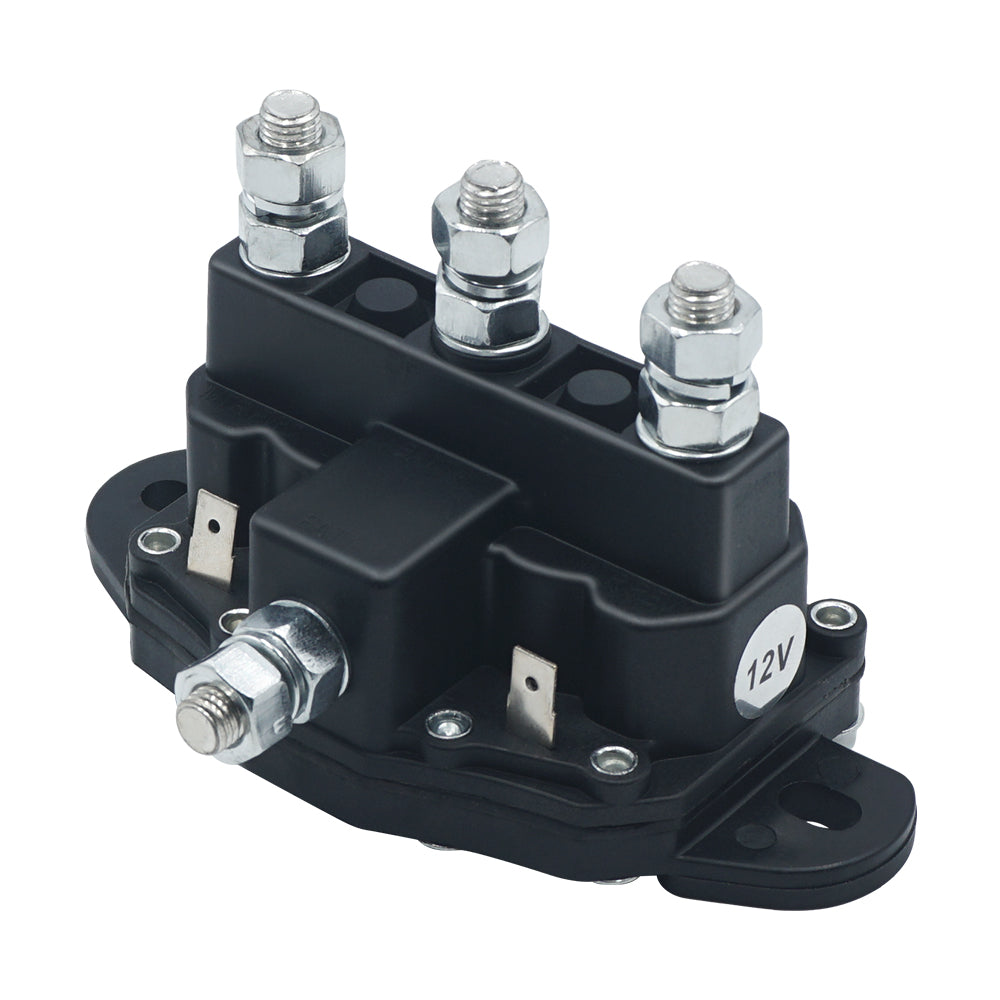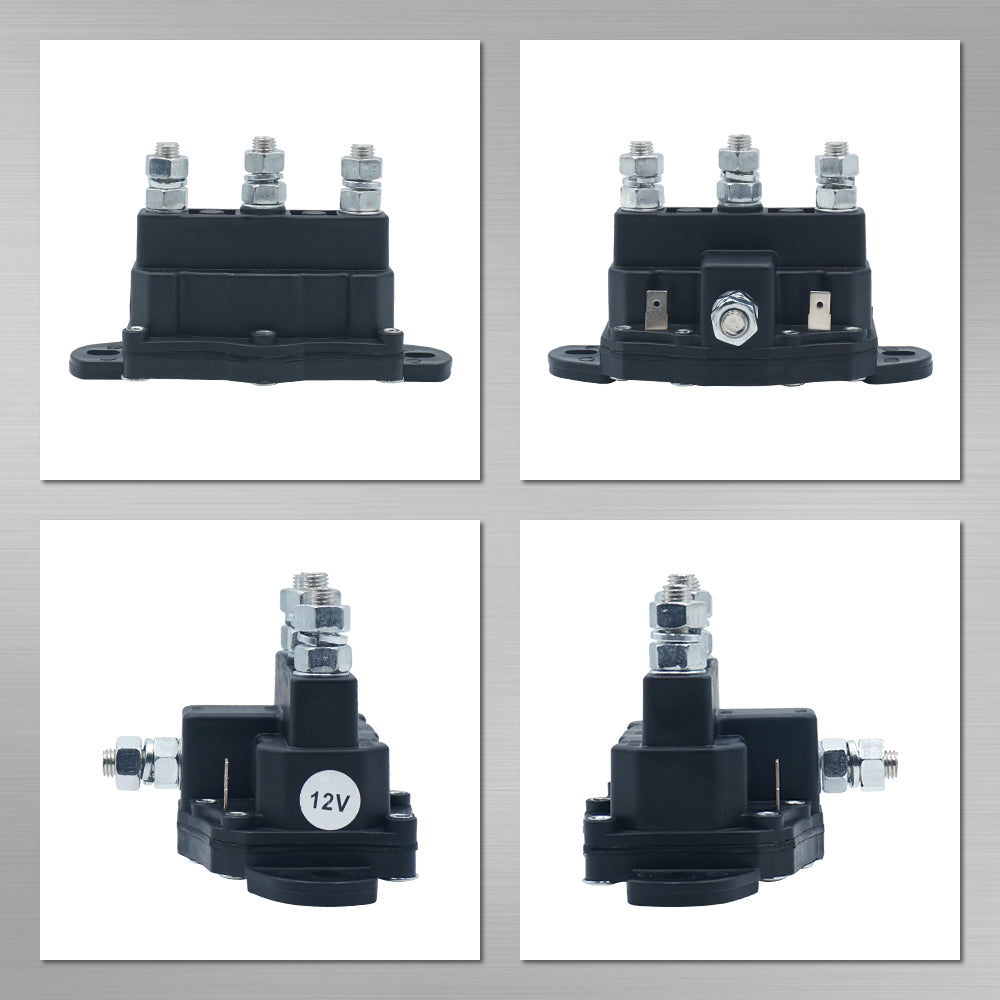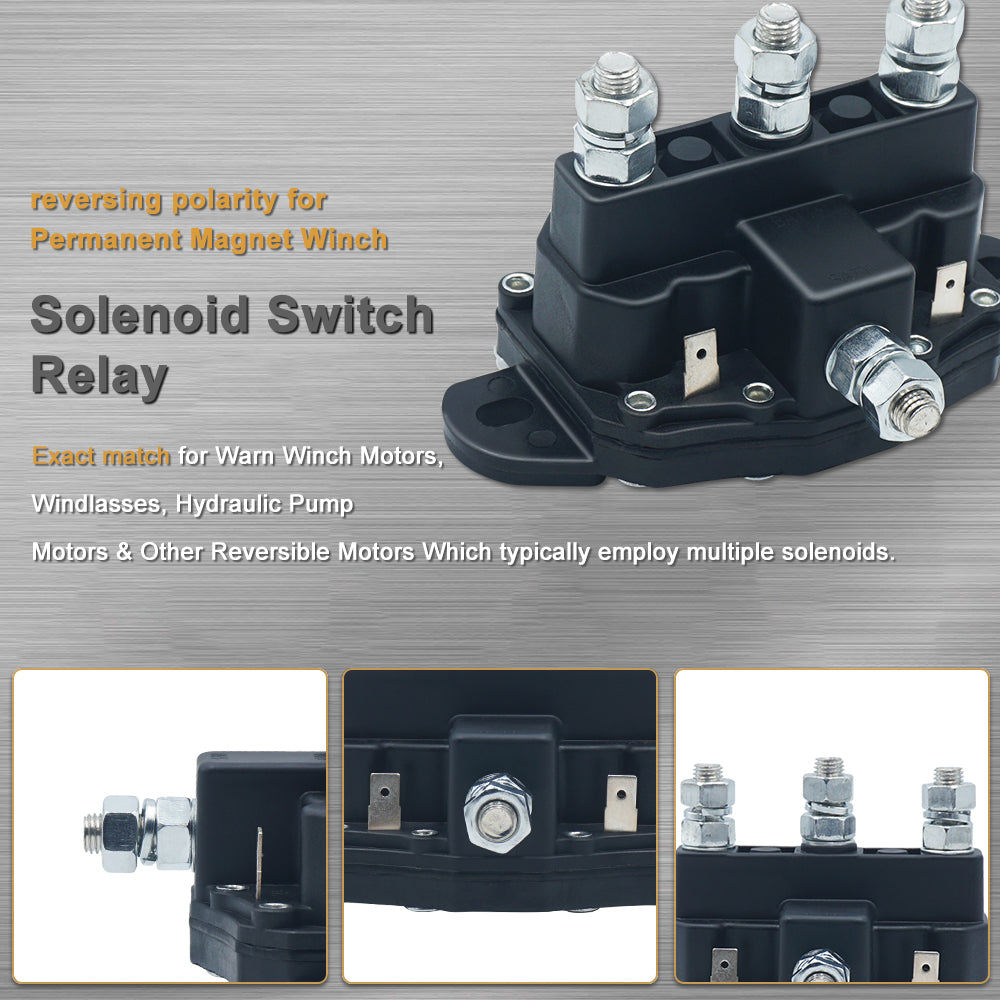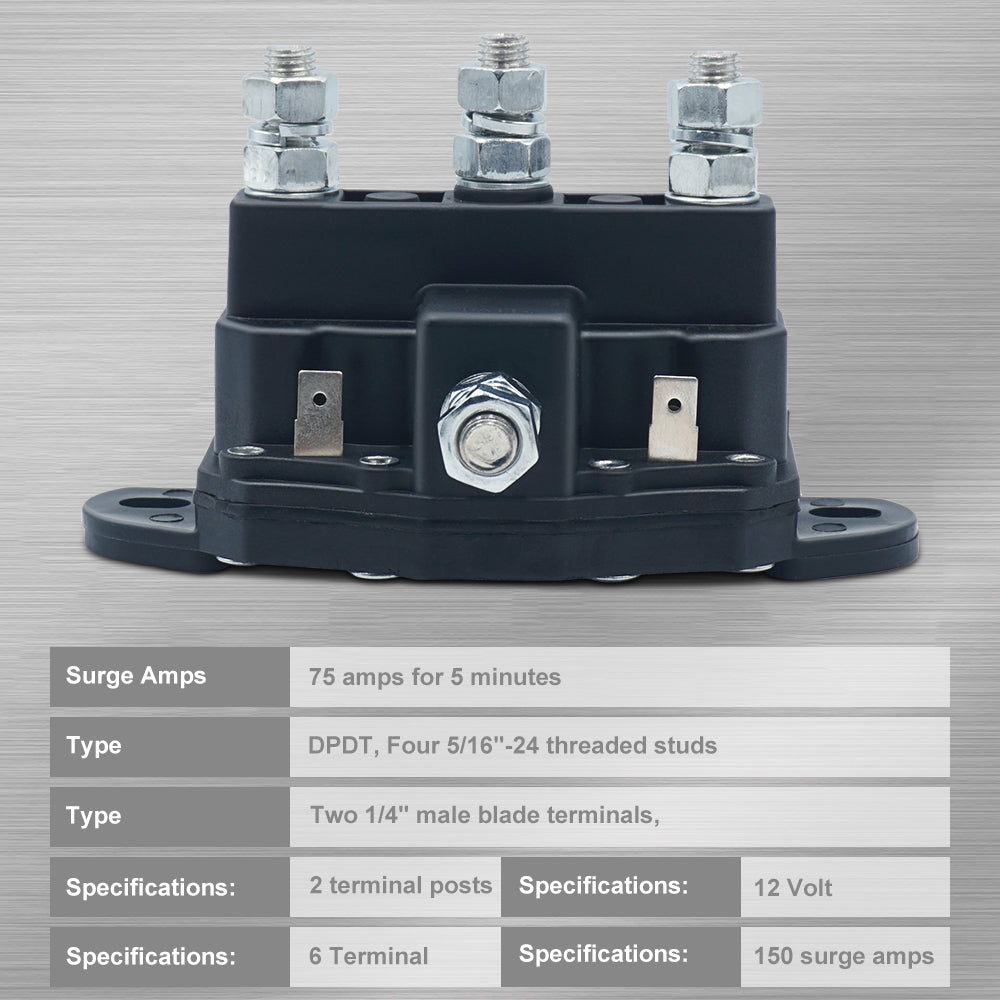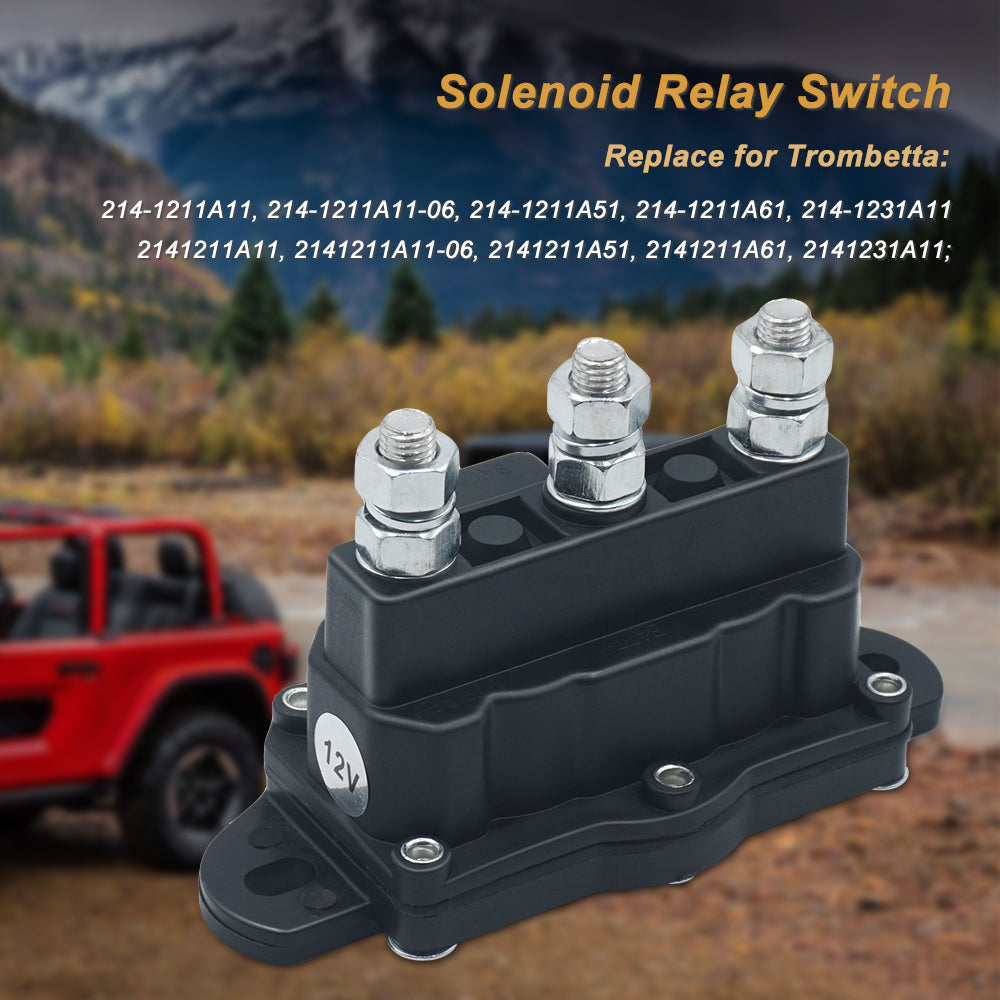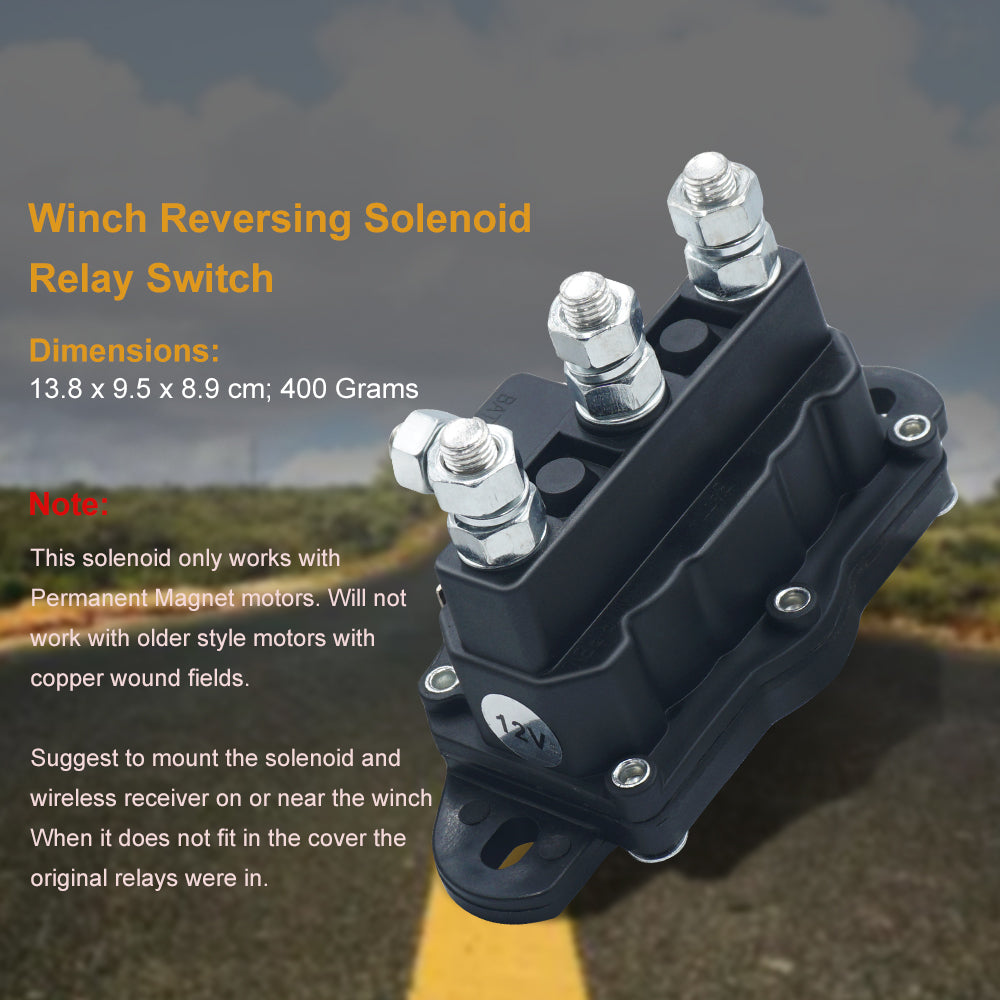 Same as the Japanese part but better.
Always had to take a hammer to the China made ones to make them work. These ones say they are made in the USA but look like the ones I got from China??? I havent had to hammer on it to get it to work. Nothing worse than having to get out of your plow truck and beat on it to get your plow to work.
worked great
I used this relay in a home brew custom trim tab setup using a bennett bolt actuator... works perfect...
As described
Quick service and item as expected.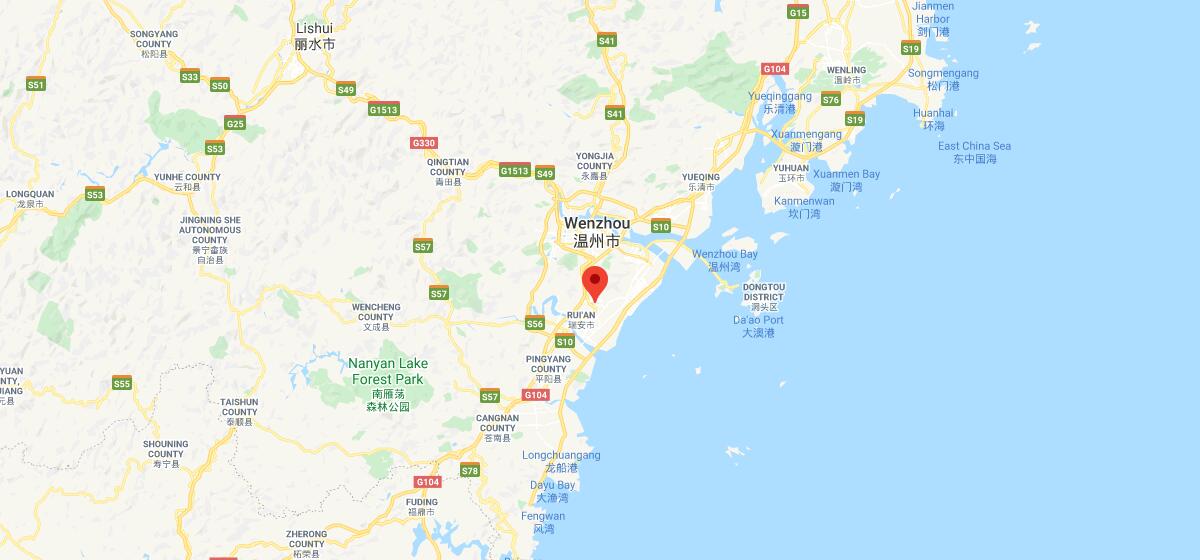 About Us
Triumilynn is a brand that specialises in automotive parts and accessories. We have accumulated many years of experience in the field of automotive accessories and have a wide range of quality products. Triumilynn parts are specially engineered and designed to application specific original equipment standards, manufactured and tested to help deliver optimum performance.
Free Shipping

We offer a free delivery service to our customers, and all parts of Triumilynn will be effectively shiped, arrival in a great condition. We will dispatch items within 48 hours after you place an order. The delivery time is usually 3-5 days, but the exact delivery time depends on your destination of receipt.

Hassle-Free Exchanges

The limit for return and exchange is 30 days. You can return or exchange the product within 30 days. If you receive a product that has any quality problems, please first time contact us for a replacement. True hassle-free shopping experience.

High-quality products

Our product is a great alternative that meets or exceeds OEM standards, fits properly and is easy to install. It works even better, lasts longer and is less expensive. What's more, it is 100% rigorously tested before delivery.
We are committed to providing our customers with a wider range of quality products.Save time for your important task!

High-quality service

We will provide our customers with a high quality service and solve the problems you are facing as much as possible. And we are committed to the idea that service is the last quality barrier for our products. So don't hesitate to contact us, we have the best services for you.